SECRETARY GENERAL MESSAGE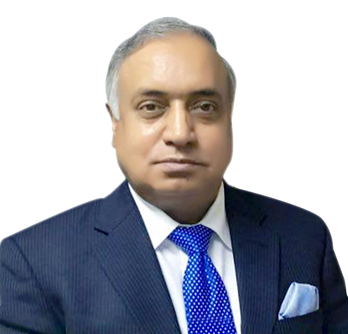 Short-term and medium-term programs will be chalked out by all the Centers of the IEP aiming to achieve its goals. Voters list will be updated regularly to keep updated record. Regular interaction and cost-effective communication with all members will be established. To further develop a clear road map of professional thinking and practices, exchange of knowledge and ideas will be fostered.
I am fully aware that new initiatives would be required to keep pace with the present era of globalization. We will develop viable and economical solutions to the current socioeconomic issues, focusing on application of emerging and indigenous technologies. This will be done by associating our regional partner institutions. Close co-operation with the local Industry and Universities will be maintained.
Engineers have a vital role to play in national development. Sadly, the engineers' prestige, image and importance in Pakistan have eroded over a period of time. Engineers are therefore deprived of top technical positions in the government and policy making Institutions. We shall work for restoration of Engineer's due role.
I seek full support and cooperation, in letter and spirit, from all Engineers for the betterment of the Institution. May Allah grant us the strength to accomplish the objectives of the Institution in a rightful manner.
Secretary General
Institution of Engineers, Pakistan