PRESIDENT MESSAGE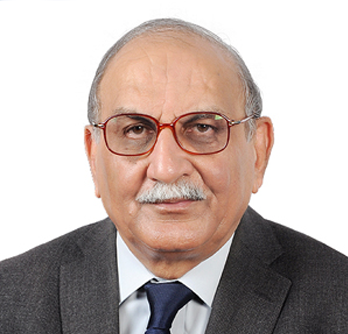 IEP is the leading professional body founded by Qaied-e-Azam Muhammad Ali Jinnah for promoting Engineering, Technology and Allied Sciences. Effective dissemination of Engineering and professional knowledge is being done, in accordance with primary aims and objectives of the Institution.
Transforming the Institution into a vibrant and effective body will be my first priority. Interest of the members in the affairs of the Institution will be renewed. An effective drive for membership will be launched. Lectures, seminars, conferences, symposia and workshops on national issues are regular features of the Institution. Diversified and quality CPD (Continuing Professional Development) Courses will be conducted regularly. Close co-operation with the local Industry and Universities will be maintained. Young engineers will be effectively involved in all activities. A culture of responsibility, discipline, accountability and merit will be promoted.
At present, Engineer's due role is not recognized by the Government. We shall join hands with other engineering organizations, like Pakistan Engineering Council, Pakistan Engineering Congress and the Institution of Electrical & Electronics Engineers etc. to restore the position of Engineers and significance of Engineering profession
I seek full support and cooperation, in letter and spirit, from all Engineers for the betterment of the Institution. May Allah grant us the strength to accomplish the objectives of the Institution.
President
The Institution of Engineers, Pakistan